Nature's Navigators STEM Camp is a new branch of the Sky's the Limit STEM Camp. Our camp aims to broaden science opportunities for autistic youth by providing a summer camp that supports inquisitiveness in a nonthreatening, nontraditional, and inclusive learning environment. We provide nature-based, hands-on learning opportunities and encourage the pursuit of STEM (science, technology, engineering, and mathematics) degrees and careers.
Open to autistic youth in grades 6–12, Nature's Navigators embraces neurodivergence and the associated unique thinking and learning of autistic youth through flexible teaching strategies.
Attendees will participate in hands-on outdoor and indoor activities, such as learning to fly a drone, steering a remote-controlled TerraRover car, meeting live animals, collecting soil and water samples, and hiking through beautiful landscapes. This year's camp will be held at Upham Woods, which is located along the famous Dells (Dalles) of the Wisconsin River, two miles northwest of Wisconsin Dells. Upham Woods consists of 320 acres of land on the banks of the Wisconsin River, including a 210-acre island called Blackhawk Island, which offers an excellent "river classroom" to study both the natural and cultural history of Wisconsin.
Nature's Navigators is funded in part by a Wisconsin Idea Collaboration Grant. We are committed to removing cost as a barrier for participating families; see "How much does the camp cost" for details and scholarship opportunities.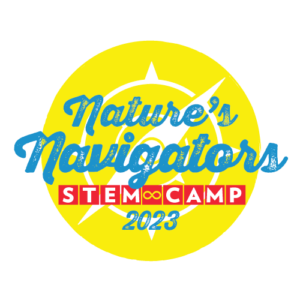 Courtesy of Extension NRI
Camp Details
This is an accordion element with a series of buttons that open and close related content panels.
When is the camp?
The camp was held for four weeks in August 2023, on the following dates:
Day sessions:

Tuesday, Aug. 8, 9:30 a.m.–4 p.m.
Tuesday, Aug. 15, 9:30 a.m.–4 p.m.
Tuesday, Aug. 22, 9:30 a.m.–4 p.m.

Overnight session:

Starting Saturday, Aug. 26, at 9:30 a.m. through Sunday, Aug. 27, at 1:30 p.m.
How much does the camp cost?
The total cost is $60 per youth participant: $10 per day for each Wednesday session and $30 for the weekend session.
One adult caregiver can attend with each child for free; additional family members who want to attend the weekend session will be charged $30 per person.
Need a scholarship? Contact Molly Bodde, Upham Woods administrative assistant director, at molly.bodde@wisc.edu.
When do I have to register?
The deadline to register is Friday, July 21. We will open a waitlist if all spots are filled. Register now
Contact
Molly Bodde
Administrative Assistant Director
Upham Woods Outdoor Learning Center
University of Wisconsin–Madison Division of Extension
(608) 254-6461
molly.bodde@wisc.edu